Microfiber Cloths
Microfiber cleaning cloths put your name in the hands of your clients on a daily basis. These smart looking useful promotional products come in handy for the most used daily products in the work - Smart Phones, Computers and Glasses.
It makes sense to put your message on this handy promo item. Clean up in marketing give away items with Premier Awards Microfiber cloths.
Order Results By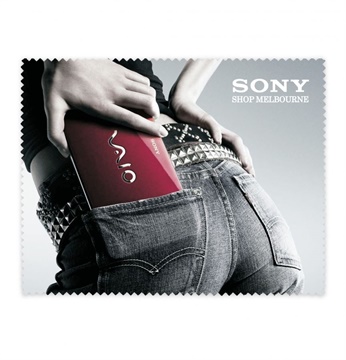 Un-packaged Microfibre Cloths in 4 sizes
This is a great way of getting your message across.
Used for glasses, phones and computer screen wipes.
View Product