What people say about us
I'd just like to pass on my thanks to you and your team for the service and product we received recently. Premier Awards were very helpful all the way from my initial enquiry through to delivery. Many thanks
Andrew Yapp
Newcastle University Sport (NUsport) - Newcastle, New South Wales

I just wanted to take the opportunity to say thank you for everything you have done for me this year. I appreciate the speed with which you have processed all my requests.
Kind regards,
Chris
Travelex

Thank you so much for the amazingly fast turnaround, we always know we can rely on Premier Awards.
Thuy Ngo | People & Culture Coordinator
MetLife


Thanks so much for the amazingly quick turn around on the medal and shields production.
They look fantastic – many impressed guests last night :)
Erin Rathborne
Canterbury-Bankstown Bulldogs


Received!! Hooray, they're looking pretty schmick - thanks for all your help in getting this project done. We'll be back to you next year! Have a fabulous Friday and a great weekend,
Cheers,
Kirsten - Cooparoo, Queensland

Many thanks for all your efforts to deliver our awards ahead of the previously scheduled date. I understand that it was a big ask, and we didn't have all the information to you at the right time. We are very happy with the awards; they'll look great at the symposium in Singapore.
Alicia Hoopmann - Research Analyst
Centre for Asia Pacific Aviation
Sydney New South Wales
Received the brass plaque. It is wonderful. Fantastic workmanship. Thank you so much for all your help.
Dr Elizabeth McCloghry
Blue Mountains Ultrasound, New South Wales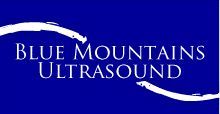 My sincere thanks to the Premier Awards team – You've been awesome to deal with. I'm thrilled to receive such a great product, and within such a short time frame too! They look absolutely amazing. I'll definitely be calling Premier for future requirements, and will be singing your praises to everyone I know. Great service.
Dean
Carbon Systems, Everleigh, New South Wales

I have had nothing but praise for the trophies – they really made a statement. Thanks
Kerri Richards
Master Builders, Newcastle, New South Wales

The plaques are great, very happy. You will definitely be receiving more orders from us in the near future. Thank you for your service.
Anastasia Kotycheva
Capitol Theatre, Sydney New South Wales
Great Job guys!! Everybody loved the new look awards. The whole job was so much better than previous suppliers. I look forward to working with you again next year.
Daizy Kazzi
Laing & Simmons Corporation - Sydney, New South WAles
We received the trophies and plaques today. They are fantastic. Many thanks for getting them to us ahead of time.
Sally Jarvis
Australian Paralympic Committee, Homebush New South Wales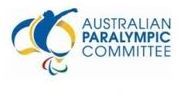 I just wanted to send thanks to you and your team for the amazing trophies you put together for our Business Excellence Awards. I am delighted that you were able to take my initial idea and turn it into a superb keep-sake for all our winners. I have no doubts they will be treasured!
Shari
Bovis Lend Lease, Sydney New South Wales
Your outstanding customer service is very much appreciated and it's really nice to know there are people out there who care and take pride in what they do.
Sonja. Liverpool Council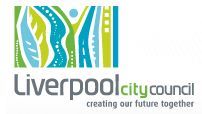 Just wanted to send you a quick Thank You !! The trophies looked fantastic !! Thanks again for a great job !!
Helen Blackburn
Watch24 Security Services
On behalf of Fly Casting NSW and Sydney Flyrodders I wish to thank you all for the splendid award you created for us. We presented the member with the award and on his and our members behalf I have been asked to congratulate you on a fine job, well done.
Jim Gilchrist
New South Wales
Hi Sarah, I just received my embedment's. They are brilliant! Exactly what I had hoped for. Can you please convey my sincere appreciation to all involved. Many thanks.
Peter Moy - Digisurf
Received the plaque today! Thank you very much for the excellent customer service and the plaque looks great. Thank you again
Kind Regards
Tina
Suzanne Cory High School

Just would like to say thank you for all your help and input, the trophies look great and everyone is very pleased with them.
Regards
Brenda Davis
Saleslink Operations Co-ordinator

Thanks for having those awards completed at such short notice, very happy with them and appreciate the ease of dealing with your company
Andrea
318 Squadron
Thank you so much.It has been a pleasure dealing with your company. You guys have been great to work with, and nothing has been any trouble, even when we decided to change one of our awards. You are total professionals
Christine
Noni B Ltd. - Kings Park, New South Wales

A huge thanks to Premier Awards the medallions made so quickly and getting them to me a day earlier than expected!!! I'm extremely grateful for you doing them in such a short time - such fantastic service so close to the Christmas break!
Mrs Darlene McGown
Monash University
The awards are great, delivered on time and high quality.
Courteny

Trafalgar Tours

Also just wanted to say a HUGE thank you for all of your help with getting these plaques made in such a short time frame. I really appreciate it!!
Thanks again!
Kerin
Tabcorp

I just wanted to thank your guys for ensuring I had such a pleasant buying experience for the trophies for our Nationals this year. The service was prompt and efficient and the delivery on time. The quality of the trophies was great and we will be back with you again. I am especially grateful with how fast the alterations were processed when I needed one more trophy at the end. Thanks!
Peter
Multihull Yacht Club of Qld - Braken Ridge, Queensland

Just confirming we received the shipment of medals yesterday. Have taken a quick look and the quality looks great compared to the previous supplier.
Good job, thanks again.
Steve
Just received the trophy today. It looks fantastic!! Love the engraving!! Keep up the great work!!
Grant Dear
Ellenbrook, Western Australia
Good afternoon Sarah, Angela (and anyone else that helped us)

Just wanted to let you know we received the awards today and they are just perfect.Thanks you very much, especially for being so understanding at the end with the million last minute add-on requests!

Tara
ARUP
Parents and players alike were very impressed with all the trophies Premiers Awards supplied. Thanks very much for the great job you all do.
Peter
Panania RSL Soccer Club - New South WAles
I would just like to say THANK YOU. They are exactly how they appear on the website, and the engraving is exceptional. Great price, fast service and a terrific product.
Thank you again !!!!!
Amy Craig
Thanks to all at Premiers Awards for once again producing fabulous trophies for our event on Australia Day. They are truly distinctive and appropriate for our athletes and our event, which showcases Sydney's best on our national day!!
Kathleen Nicholls
Wheelchair Sports NSW
The trophies arrived today and look FANTASTIC!!!! I would like to thank you for your help with this order and I hope you have a lovely week.
Cara
NAB - Sydney, New South Wales

I picked up my BAppSc(SpMgt) award replication today and was very impressed (wife thinks it is great as well). Brilliant work at a great price!!
Sean Morgan
Thanks so much, they just turned up to the Wacol site. I really appreciate your service and how fast you got them out to our branch!
Paul Sarno
Komatsu Australia - North Ryde, New South Wales

Thanks so much for producing such great awards for us. Everyone has been delighted with them and we'll definitely be running with these again in future years across the country.
Jenni Holmes
AFI, Perth Western Australia
Just wanted to say thank you very much for the support and patience you displayed while we finalised the trophy list for Skandia Geelong Week -- you showed true customer service.
We have had a number of compliments on the trophies and they were delivered in time and well labelled allowing us to prepare well for the presentation.
Once again - really appreciate your effort and support.
Regards
Linda Carr
Skandia Geelong Week
Thanks Sarah. A HUGE thank you to your team for getting the over to us so quick!!!! I am extremely happy, it looks great! You really do mean the below!
We guarantee the quality of our workmanship and the efficiency of our service.
Our quality assurance and crosscheck system ensures your order is correct every time.
Deadlines are deadlines; we never miss them.
Inna - Rombii - North Sydney, NSW

Thank you so much for your speedy delivery of our plaque. We have received it and it looks fantastic.
Elena
RPC Technologies - Seven Hills, New South Wales

Thank you for all your help and your staff for their assistance.. Although it was a bit close with the USB we were appreciative of your quick response with a solution. Please extend our thanks to everyone and we'll see you again next year.
Lesley
Ashbury Netball, Ashbury New South Wales
I have shown the Contemporary Honour Board to the Principal and he is really happy with it. Thank you so much for the promptness of putting it all together.
April Jackson
International School of Grammar, Ultimo, New South Wales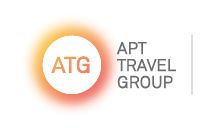 I just wanted to thank both of you for all your work you did in producing the trophies for the Telstra Wholesale awards. They looked fantastic!! It was a pleasure to work with such professionals that understood and met the brief. Special thank you to you Dylan for your patience in managing all my changes and being able to offer advice on the best approach for these trophies. Look forward to working with you in the future.
Josie
Telstra


Just a short note to say thank you on the unbelievable job you have done on our perpetual trophy and individual awards. You have truly exceeded our expectations. Fantastic!
Trevor McCrystal
BHP Billiton Iron Ore
Hello,
I just wanted to say that I received the trophies today. They are fantastic!! Thank you so much for providing such fantastic and speedy service :) I will definitely be back next year!
Jessie
Glenbrook Ballet Theatre, New South Wales
I wish to thank you for the superb work you put into the custom designed perpetual trophy – The Phyllis Akins Memorial Award. It was a real work of art!
Dena Blackman
DIAL-AN-ANGEL Pty Limited, Edgecliff, New South Wales

Just wanted to thank you so much for getting our office opening plaque organised so quickly. Couldn't believe it when it arrived last week!
Thanks so much
Leesa
Santos Ltd.

Your product has completely fulfilled the hopes and intentions of the NSWAFI Committee. I Thank you and your staff for your most prompt and professional service in producing a first class product, which I do recall you guaranteed me, would be exceptional.
Barry Sutherland
New South Wales Association of Fire Investigators
Just wanted to say a very big thank you. The awards arrived today and they look great. I appreciate your speedy service with this order.
Fiona
Roche Diagnostics Australia - Bella Vista, New South WAles

The Plaques arrived today and look great! Thank you very much!
Sonja,
Liverpool City Council, New South Wales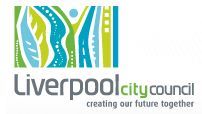 I wanted to say thank you for the awards they look fantastic. Kind Regards
Kylie Weston
Rockdale City Council - New South Wales

Just wanted to say a big thank you for making the plate happen so quickly!
Jason Turicken
Men of League
Bessemer Cookware has been dealing with Premier Awards since the 1980's. They are accurate and reliable, well priced, and have a large selection of exciting designs. Most importantly my people love receiving their awards. I'd recommend them without hesitation.
John McLean
Bessemer Sales

Premier Awards have been looking after us for over 16 years.
As a party plan company we are all about recognition, so our annual awards are extremely important. They are committed to providing excellent customer service, never missing a deadline, and have always offered an outstanding quality product range. Premier Awards make things easy, they take care of everything.
Allison Bennette
Bessemer, Sydney New South Wales
Thanks so much for the great awards and service. The service was refreshingly reliable and your art team did an incredible job. Well done Premier!
Scott Cutler
Gemac, Katherine, Northern Territory
I received the plaques today. That was very quick! Thank you very much. I only confirmed the artwork on Monday afternoon!! All are very pleased with the plaques.
Your promptness and professionalism have been exceptional. We will be ordering some more plaques shortly! Many thanks.
Christy Lyon
Australian Wholesale Lending, Sydney New South Wales
Well I have finally got to see the trophies and what 'Magnificent Beasts' they are!!! Well done to Premier Awards and the guys involved in that process. THEY LOOK FANTASTIC!!!! Saturday night they were all given out and the comments we have received are amazing. Thanks Geoff for not letting us down.
Tarra Croft
Malouf Group - Teneriffe, Queensland
Do you realise next month it will be 6 years since our first order with Premier Awards and it is not often you can applaud the consistency of quality & on time deliveries from a supplier but we can certainly do that with your performances over the years. Continue this now welcomed performance, quality & consistency with us & your other customers and you're certain to have on-going respect as well as a healthy order book.
Jim Churchill
Stemar Electrical Products P/L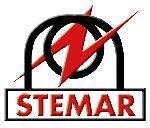 ...let your need be our challenge...
Hi Angela, We just received the Infiniti Crystal Sail Trophy – it is absolutely beautiful and we are thrilled to bits. Thank you so much for all your help.
Jennifer Veness,
St Margaret Mary's Merrylands
Wow! The Honour board has arrived. Its really really great!!! thank you.
Sharon Strong
Scout Leader - Drummoyne Scout Group
Thank you so much for the amazing work you both contributed to the production of our absolutely beautiful perpetual Jason Award. The finished product is much admired by the whole staff and we look forward to worthy names being added as the years go on.
Yours sincerely in gratitude,
Maria Ross - Principal
Our Lady of Lourdes Primary School - Earlwood, New South WAles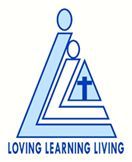 Just a thank you for the delivery of the honour board this week – it looks great!
Andrew
Mediacom - North Sydney, New South Wales
Thank you Janice , once again, for providing brilliant service with the trophies. They are fantastic and arrived in plenty of time. Look forward dealing with you again next year.
Michelle Ferguson
Dean of Mathematics

Just wanted to let you know that we received the award and it looks great! Thank you very much for your help.
Best regards.
Marilia de Souza
The Laminex Group

You guys do a great Job. Many thanks for having all the trophies ready for the day. All went off really well. You guys do a great Job.
Steve
Mounties JRLFC - Mt Pritchard, New South Wales
Thank you VERY much for the awards - for getting them here in plenty of time and they look amazing! To say I am happy is an understatement. Please pass on my thanks to your team.
Julie Pidgeon
Training & Development Manager
AIMM. Sydney New South Wales
Hi Sarah,
Thank you so much to all you lovely people for helping me out of a bind yesterday. Please thank Burc he is an absolute gem of a graphic artist. Thank you a thousand times.
Ros, Nowra
Thank you so much for the Trophy design and production, they looked fantastic!
Ross,
Redbull Australia - Alexandria New South Wales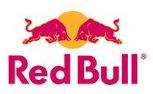 Thank you for our wonderful awards. Once again they were extremely impressive.
Margaret Fisk
Defence Special Needs - Point Cook, Victoria
Just wanted to drop you a message to say that the trophies look wonderful and thank you so much for getting them to me so quickly - much appreciated.
Jennifer Stewart,
Keep Australia Beautiful - New South Wales

Thank you so much for your help, You have been amazing.
I really thought when this was dumped on me that We wouldn't have anything ready in time, and I really appreciate it.
Nic James
Red Jam Design
The Twenty20 medals were fantastic. Everyone loved them. Thanks very much for the great service and quality medal you made for the West Indies Twenty20 International competition.
Vivienne Brown
International Cricket Council, Dubai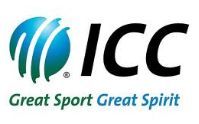 More Testimonials »
Artwork
Our art department consists of qualified Graphics Artists with a good sense of contemporary design. They want to create unique awards that stand out in the crowd. We pride ourselves on our contemporary graphic design work as a point of difference that makes Premier Awards the leading Awards and Recognition Company that it is. We provide graphic typesetting as part of our service to you.
You can, of course, provide finished artwork if you prefer. Please see the section below regarding supplied artwork
What type of logo files do I need to provide?
Please provide logos in EPS, AI, CDR or PDF files, preferably in Vector file format.
Other files such as Jpg, Bmp or Tif are also acceptable but may not provide you with as good reproduction and may lead to art charges. Low-resolution Images such as web images, business card or clothing embroidery images will be very poor quality and are likely to result in additional charges to re-draw.
Marketing and advertising departments in your company or your organisation's print or Sign Company will have the correct type of file that we need to get you the very best results.
What is the difference between a Vector File and a Raster File
Unlike JPEGs, TIFs, GIFs, and BMP (Raster) images, vector graphics are not made up of a grid of pixels. Instead, vector graphics are comprised of points, curves, and angles. A line drawing if you like. Vector files can be modified such as changing individual colours were as Raster file cannot be changed.
Because vector-based images are not made up of a specific number of dots, they can be scaled to a larger size and not lose any image quality. If you blow up a raster graphic, such as a jpeg it will look blocky, or "pixelated." When you blow up a vector graphic, the edges of each object within the graphic stay smooth and clean. This makes vector graphics ideal for logos, which can be small enough to appear on a business card but can also be scaled up to Honour Board Size.
Common types of vector graphics include Adobe Illustrator (AI), CorelDraw files and EPS files.
We prefer this information to be sent to us in Excel or Word format so we can directly import the information to your art proof. These files can be uploaded at the time of check out or enquiry or you can email them later. If you do send them later, please tell us when we can expect them so we can schedule it in. Oh and yes; scribbled out on the back of an old envelope is acceptable if that's all you have.
When do you need the Names?
Get the detail to us as soon as you can. We can and will get underway prior to receiving the names. Importantly we will order in the stock and get blank manufacture underway while we wait for the detail.
Most standard items require 5 production days after sign off of artwork so make sure you allow enough time to get your order shipped to you in time for your event. If you are pushed for time then please contact us and we will make special arrangements to accommodate your needs.
Will you provide proofs before production?
We certainly will. Unless it's a minor engraving plate or sports trophy engraving we provide full professional proofing for your approval. We won't start manufacture until you are happy with the layout. All Corporate awards, Honour Boards, plaques etc. are approved by you before manufacture.
When will I see my art proofs?
We usually send art proofs out the day after we receive all of your details. When extremely busy this may take two days but we are always mindful of your deadline. We never miss deadlines!
Once you receive the art proof please check it thoroughly and send back with comments or sign off to proceed to manufacture. Once you have signed off we will take the number of production days that is noted on the product page unless it is a huge order or you have made prior arrangements with us.
Can Colour be included in our design?
Certainly. We use the highest tech engraving, colour fill, and printing processes, as well as state of the art full-colour Pantone (PMS) and CMYK matching printing systems.
Can you match PMS Colours?
Yes, we can. In any of our colour processes, we can create a close match to you PMS colour requirement. There is a small colour matching set up charge involved when colour matching.
Pantone Colour Matching is a global colour matching standard used by the printing industry to recognize and reference colour. Many organizations' corporate colours are a specific PMS number and your marketing department/agency will likely be able to provide this detail to you.
Your marketing department is the first place to try. Also, printing companies that work with your organisation usually can tell you what your PMS or CMYK colour is.
Is there a limit to how much engraving or printing we can put on each item?
No, You can fit as much as you need to on the item and we can design to ensure it works. The prices or Corporate Awards and Plaques is based on one logo and 8 lines of text. The price for Sports Trophy standard style engraving plates is based on up to 4 lines of text.
What are acrylic colour options available for custom awards?
Please see acrylic colour options HERE.
What's a Vector and Raster file?
OK, so you like the technical stuff eh; alright then. Digital images come in two main formats: Raster and Vector.
A raster file is not a reggae groover; it's a file that is made up of tiny pixels. Miniature squares to make up the whole image. Common raster files are jpegs, bitmaps, tiff files.
A vector file is made up of lines, dots, and curves and provides a much higher resolution quality to your finished image.
The most important thing to understand is this: If you have a raster file (JPG, BMP etc) you will lose quality if it needs to be made larger to fit your artwork and making this type of file larger reduces the quality just like when you are viewing a digital photo (which is a raster file). If it needs to be smaller there is no quality loss, but loses some quality when made bigger. A Vector file, on the other hand, can be made larger or smaller, to any size, without loss of quality.
Further Reference:
What kind of 3D graphics files can I supply for reproduction
When we are producing a 3D crystal that has three-dimensional images internally laser engraved. We can create the 3D image for you from photographs supplied by you. We need images of all sides of the object to get a good 3d Drawing. If the object is highly complex such as a turbine motor or complicates architectural building we will get the detail as close as possible but cannot guarantee precise exact replication. In most cases, the engraved item will be quite small and some fine detail will be hard to see anyway.
If you can provide a 3D computer file this is the best way of getting exact replication. 3D graphics files should be converted to .dxf files before sending. Files should be no larger than 350MB. If the file is larger than 350MB the file should be broken up into multiple files that can be then opened and re-constructed by our 3D graphics contractors.
If you cannot provide a 3D .dxf file and we are required to draw a complex 3D image for you please allow 2 weeks for the artwork task so we can provide you with art proof and refine to your instruction.
Our craftsmen can create custom awards for your event and to your requirement. We have many years experience and our skilled craftspeople can work with any material. We can create anything--by working with your designs and ideas, or creating design concepts for you.
Custom made products can take longer to make and are usually more expensive than the standards.
Things we will need to know to provide you with the right solution for your custom requirements:
When are the awards required by?
How many are required?
What area are they to be delivered to?
What are the awards for?
What images/logos are to be used and roughly what text? This helps to get our creative juices flowing.
What kind of budget do you have to work with?
With this information, we can come up with the right customised solution for your requirements. We love making custom awards as we love a good challenge and a creative project to work with.
Here are a few of our favorite things: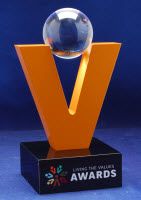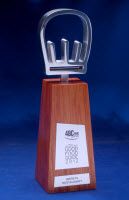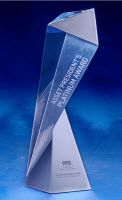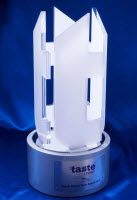 Each product type has its own production time requirement which is displayed on the product page. We can produce awards in shorter time frames if you need us to in most case so if you need it in a hurry please contact us. Sometimes rush orders incur a surcharge if we have to work back or incur extra shipping costs.
The production time refers to days required to complete the work after you have fully signed off on the artwork. If it's Monday AM on the day you sign off and production time is 5 days then we will have the awards ready for dispatch on the coming Monday. (weekends are not calculated in production day) Sometimes production times may be more than the time stated on the website (when we are really really busy). We will let you know on the quote if this is the case.
At Premier Awards we are committed to meeting deadlines and understand the importance of awards being delivered in time for a presentation. We understand that sometimes you need it know and we do what has to be done to deliver. If we commit to your order we will meet the deadline.

See here for better information RE Production time for different style awards & promotional products.
With many years' experience and production management software we step through production to ensure your order is correct, high quality and delivered on time every time. Your order goes through the following stages:
Order placement and payment
Provide us with your details
Artwork production and materials preparation
You get to see the artwork before we go to production with it.
You sign off on the artwork and we go to production
Quality checks are passed
Goods are carefully packed
Balance of payment required
Dispatch
We use and endorse AwardPro Business Software to make it all happen. www.awardpro.biz

Here at Premier Awards we offer a larger variety of Imprint Options. Please see below basic information of the services we can provide & what they are best used for.
Digital Print
We have a UV Digital printer which can print onto most flat surfaces. This is a great option for Glass Awards (With no Base), Custom Awards & Signs.
Only suitable for indoor use.

Digital Transfer
Digital transfer is a great option for Apparel & Bags with artwork containing shading or special effects such as intricate designs that can't be screen printed. They are printed onto high quality vinyl & heat sealed onto the required items.

Embossing
Embossing is commonly used for Leather items. Producing a mould, your design is then stamped into the material & left with a raw finish or can have a gold or silver foil added.
Embroidery
Embroidery is the most popular selection for Apparel, Headwear, Bags, Towels & many more items.
It is created from thread & provides a highly professional finish.

Laser Engraving
Laser Engraving is commonly used for Acrylic Awards & Timber.
It is a popular option for Promotional items such as Pens & USB's as it produces a nice engraved finish.
Pad Print
We offer pad printing for items such as pens & stress balls. Pad Printing is recommended for items that have a curved or unusual surface.

Sandblasting
We can engrave anything with a high quality permanent outcome. Extremely fine detail sand etching, large panel engraving, miniature engraving, deep sand carving, half tone engraving - all within our realm of capability.
Using intricate detail photopolymer stencil technology and skilled sand blasting we create etching of the finest quality and can be as creative as you desire including photograph reproduction.
Screen Print
Screen Printing is best used for smooth fabrics & surfaces for your custom design with no colour gradient. Many items can be screen printed provided they can withstand the heat treatment to transfer the print.
When it is not a suitable option for certain prints or materials we usually recommend a digital transfer.
Sublimation Print
Sublimation printing produces rich full colour print onto specially prepared materials - Sublimation alloy, Stainless Steel, Ceramics, Plastics and Textile. This is not an optional print for most materials unless specified.

Vinyl Print
Vinyl print is a great option for Banner, Signs, Temporary Tattoos & Stickers. Printed onto high quality material we can use this versatile process to help create something for your specific needs.